Uniting Yoga and Meditation

Yoga is a spiritual science gifted to the world by Patanjali, a sage from ancient India, who is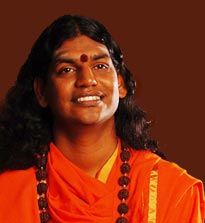 considered the Father of Yoga. It is a technique for inner awakening which can become a lifestyle if you allow it to happen in you. Yoga is not just body postures or breath control. It is a continuous happening in you. It enhances physical, mental, emotional, and spiritual strengths, and above all, leads you to Self Realisation itself. With the flowering of yoga in you, you can see a visible change in your postures, ethical discipline and sensory perceptions. Through Yoga, the integration of your body, mind and spirit, the strength of your intent, the power of your visualization, and the courage of your conviction can take a quantum jump.

Yoga Spurana Program is a 2-day yoga workshop that facilitates the flowering of your consciousness through Yoga. It unfolds the multi dimensions of your existence. It seamlessly raises your consciousness, increases your productivity, brings clarity in all realms and leads you to success in all walks of life.

Paramahamsa Nithyananda, enlightened Master from India is conducting this 2-day workshop. Initiated into yoga at the age of 3, he has explored Vedanta, Tantra and other Eastern metaphysical Sciences before attaining inner bliss. His very approach to life and learning is a great teaching from him. Nithyananda is available to the individual who is ready to discover his own infinite Self.