Life Bliss Foundation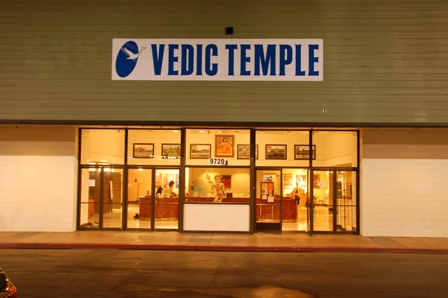 The Los Angeles Ashram is located in Duarte (Los Angeles County), California and serves as the Western Hemisphere headquarters of the mission. The ashram, inaugarated in September 2005, organizes and conducts the Master's world tours and carries forth his message to the rest of the world. It also houses a Temple of Sanathana Dharma where Existence is celebrated through worship.
With time-tested Vedic inputs and modern technology, the Ashrams are spiritual laboratories where inner growth is profound and outer growth, incidental. From small beginnings, these ashrams are envisioned to be a place and space to explore and explode, through a host of activities, from meditation to science. They offer a space where material and spiritual worlds merge and create blissful living; where creative intelligence stems from deep Consciousness.

In the pipeline are host of projects to provide services in varied fields to humanity at large.
9720 Central Ave. Montclair
CA 91763
Phone No.: (626) 205-3286/(909) 625-1400
Fax No.: (413)812-8291
Email: [email protected]